The NFMW offers Holistic Financial Planning, Advice and Retirement Counselling to all our members.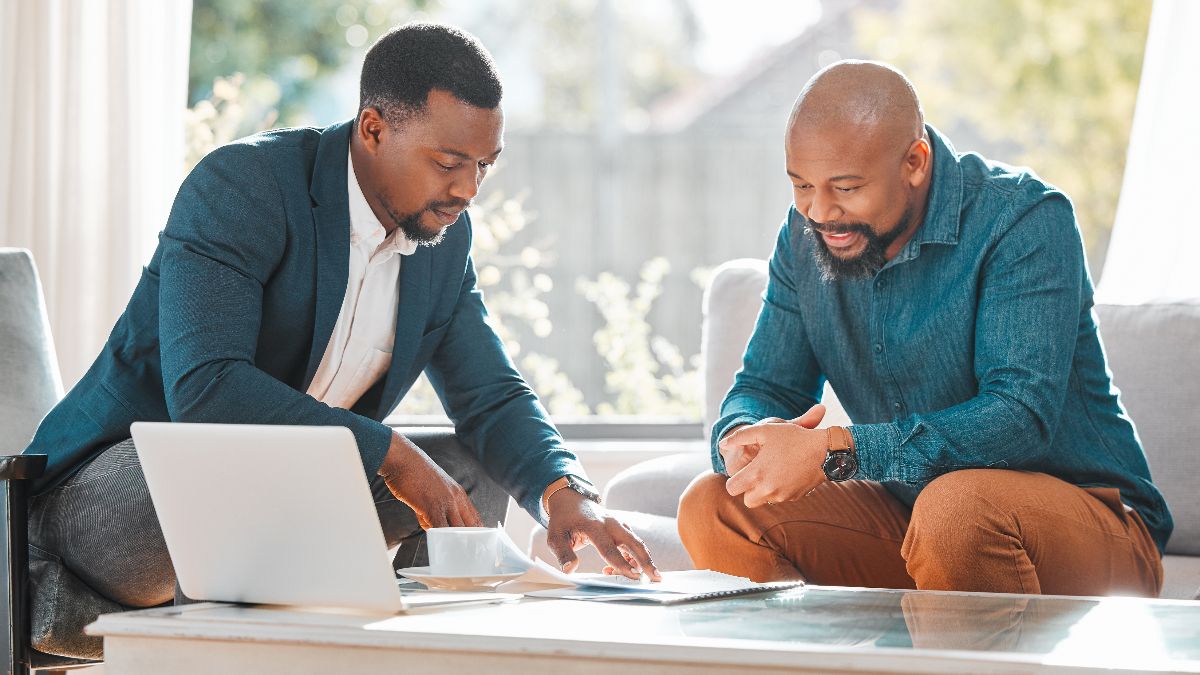 Retirement reform regulations require retirement funds to have default annuity strategies in place that are appropriate for members, well communicated and offer good value for money. As such, the regulation requires that members of pension and retirement funds need to be protected and given the best support pre- and post-retirement in this regard.
As an NFMW member, you have access to retirement counsellors and financial advisors to assist you on your journey towards, and during your retirement! This service will assist in providing you with a better understanding of the retirement landscape and address any uncertainties you might have on when you should be acting or what you should be doing, to plan your retirement or to financially organise your life. We want to empower and assist you to make the right decisions, on time, all the time. The Fund has appointed INfund Solutions and Portfolium to provide NFMW-members with such retirement counselling and financial advice services, respectively. This unique approach will target ALL members from a young age (not only those close to or approaching retirement).
Portfolium is an authorised financial services provider that assists all our members with any financial advice or financial planning needs that they may have. Their task is mainly to compile a comprehensive and holistic financial planning and/or retirement planning proposal for all members at an early stage, through their network of professional financial advisors.
The comprehensive and holistic financial planning includes:
setting retirement objectives;
matching your needs with appropriate investment portfolios;
enhancing savings and promoting optimal use of discretionary funds (cash);
carrying out annual reviews and sustainability monitoring of income relative to retirement capital;
giving appropriate tax advice;
assisting you in structuring or restructuring your personal finances for you to achieve your life and retirement goals; and assessing your financial progress over time.
INfund Solutions provide "Retirement Benefit Counselling" services as proposed in Regulations 37, 38 and 39 of the Pension Funds Act. This broadly means that they are responsible for all retirement counselling services to members. The most important aspects for which they are responsible for include:
retirement benefit counselling to all NFMW members;
explaining the Fund's default annuity options and investment strategies;
and providing information on paid-up and preservation options
Post-retirement products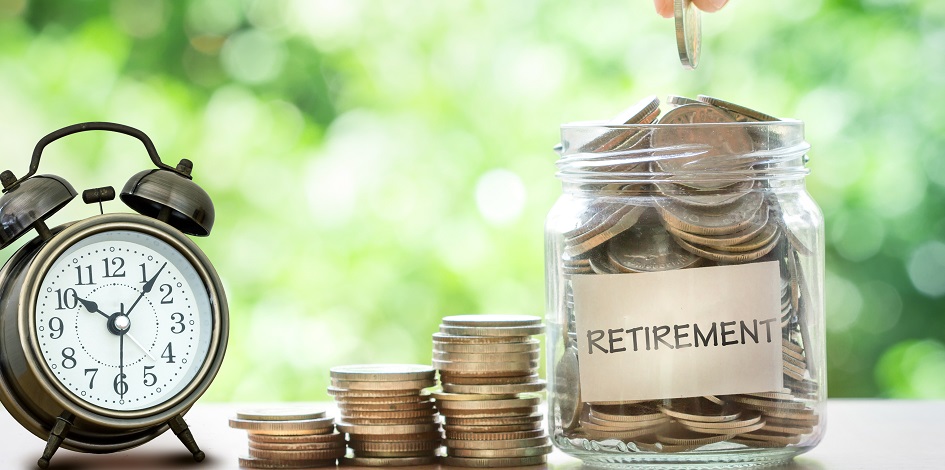 There are many factors to consider as you are nearing retirement and are faced with the very important decision on which product(s) to invest your hard-earned retirement savings in. It can be quite overwhelming and daunting as making the wrong decision can have dire consequences.
The Board of Trustees of the National Fund for Municipal Workers established voluntary post-retirement default options, the NFMW Golden Income With-Profits Life Annuity underwritten by MMI and the NFMW Trustee endorsed living annuity (out-of-fund), for members who want to manage their own pension benefits after retirement. Members can choose a guaranteed income stream after their working life, in the form of a pension payable for life i.e. a guaranteed or life annuity. Alternatively, their income level post retirement can be self-determined by way of a living annuity.
Please note that the Fund's own in-fund living annuity has been discontinued and is no longer available as an option to members from 1 April 2022. This fits in with the Fund's long-term strategic plan as various regulatory risks are mitigated by this action, which leaves only the best options open for members.
NFMW Golden living annuity (Out-of-Fund Living Annuity)
The Board of Trustees approved a NFMW Golden Living Annuity for those members who are unable or do not want to access the in-fund NFMW living annuity. Certain guidelines will apply to the Golden living annuity option which need to be carefully considered:
Available to active and former members of the National Fund for Municipal Workers.
Qualifying members may combine amounts from other retirement funds (pension, provident, preservation and retirement annuity funds) and existing Living Annuities in this product at the same pricing levels.
This living annuity has low investment fees when compared to average available and comparable retail living annuity in South Africa. Lower fees translate into enhanced investment returns, which could lead to higher income or your pension lasting longer.
At retirement your money is invested in an established risk profiled portfolio which will be credited with the investment returns (positive or negative) you earn on your Living Annuity fund value.
Minimum investment amount R100 000.
Important, you must decide how to invest your fund credit. Please consult with your own financial advisor or one of our approved financial advisors accredited to promote the NFMW Golden Living Annuity.
It is a flexible pension, where you can decide how much money to draw each year as income. The law allows you to draw between 2.5% and 17.5% of your fund value each year. However, it is important to draw your income responsibly to provide you with a sustainable income throughout your retirement. A financial advisor helps you decide on the right level of income to ensure that you do not run out of money.
Upon your death the balance of your fund value will be paid to your estate or your nominated beneficiaries. Section 37C of the Pension Funds Act does not apply.
Your spouse will have the option to continue with the Living Annuity at the same pricing levels that you enjoyed while belonging to the Living Annuity.
A Living Annuity provides you with an income and you may only access your capital once your remaining fund reduces to below the value set by regulation, which is currently R50 000, or R75 000 if the retiring member invested his/her full member share and did not access cash benefits.
Advisor fees are capped at 50% of industry standards.
Discounted administration fees compared to retail Living Annuities.
Fee comparison based on R2 mil invested in the NFMW GLA Low Income portfolio:
| | Retail Living Annuity | NFMW Golden Living Annuity |
| --- | --- | --- |
| Asset Management Fees | 1.68%* | 1.22% |
| Administration Fees | 0.58% | 0.26% |
| Advisor Fees (maximum) | 1.15% | 0.58% |
| Total Annual Fees | 3.41% | 2.06% |
| | Total Monthly Saving | R2 250 |
*Retail Asset Management Fee is based on the average fee payable in the ASISA Multi-Asset High Equity Sector Average
NFMW Golden Income with-profits life annuity
The default life annuity offered by the NFMW is underwritten by MMI. The following standard features will apply:
It provides a guaranteed monthly pension for life.
It will target pension increases equal to 75% of inflation every year i.e. your pension will increase annually by a targeted 75% of inflation, but is dependent on the actual investment return.
The guarantee period is 10 years/120 months i.e. if you pass away within 10 years after retirement, the full pension will still be paid (to a beneficiary) for the remainder of the 10-year period. If you pass away more than 10 years after your retirement date, pension payments will cease unless your spouse is still alive, subject to a joint life annuity purchase.
If you are married, the life annuity will be a compulsory joint life annuity that will pay the spouse 75% of the pension should you pass away.
If you are unmarried and you pass away during the guarantee period (within 10 years of retirement) the balance of the pension will be paid to your beneficiaries/nominees.
If you are unmarried and you pass away during the guarantee period (within 10 years of retirement) the balance of the pension will be paid to your beneficiaries/nominees.
The amount of pension will only be determined once you have reached retirement age. The pricing should be favourable compared to what external life annuity product providers will offer.
If you and your spouse pass away after the 10-year guarantee period, no further payments will be due or payable to your beneficiaries.
Provision is made for a 13th cheque which is payable in November every year i.e. in effect two months' worth of pension is paid every year in November.
You will pay income tax at your personal income tax rate on the amount of pension received.
Did you know?
The NFMW post-retirement products are also available to retiring members of any other Local Government fund.
CONTACT US ON 012 743 3000 FOR MORE INFORMATION OR TO SPEAK TO ONE OF THE INFUND COUNSELLORS OR FINANCIAL ADVISORS
Post-retirement products